Choose your ride height according to your current mood with state of the art control unit.

The control unit acts as the gamekeeper of the system. By eliminating the most common flaws of air suspension systems, it encourages simplicity and user friendliness. You will be provided a massive array of possibilities, whilst having yourself not set back by poor experience or badly thought out features.
Milled out of a single solid block and anodized with stealth black. In use are the interchangeable fittings that can later be upgraded. Bluetooth, ECU and pressure sensors are all integrated into the manifold design. Whilst easy to install, it also benefits from a clever room saving. System consists of two inlets for air and two exhaust ports, mainly in order to adjust pressure faster.
With every management system comes an individual control remote, allowing you to see all the pressures and tuning options via display. It can also be integrated with a free iOS/Android application.
Integrated pressure sensors: four for every corner, one for the tank. No longer there will be for you to connect clumsy pressure gauges, nor to bother with installation. All you need to do, is to connect one plug and be done with it. Let's be honest – nobody likes leaking air.
In order to provide excellent quality for our clients, we take the liberty to test our every management system for electrical and leaking issues. This will be done multiple times, in order to ensure a problem-free experience with our product. 
Management
Management includes solid aluminium manifold with integrated ecu and sensors.
wiring with all the nessesary fuses and a relay.
compressor pressure sensor.
All 8 air ports are threaded and if a fitting starts leaking, you can just screw in a new one instead of having to swap out the whole manifold.
Bags
Bag type and diameter depends on the car model.
For Bmw the most commonly used bag from us is Rubena with special 2 piece flanges. For Mercedes a wider choice of different bags is used. Due to the older ones having a spring and the shock separate, smaller diameter bags are needed.
Whatever your needs, we are 110% commited to helping you with our best intentions to advise you trough our long time experience.
Compressor & tank
For longetivity and cost effectiveness we only use Viair compressors. Based on our experience they really do justify slightly more expensive price. A compressor you can really trust.
380cc standard. Most commonly we use 444cc. Alternatives are also available.
10l tank in standard. 15 and 20l tanks are optional. depending on your needs.
Standard tank is powder painted steel tank. Seamless aluminium tanks are optional.
Full Set
Full set consists of every single part you need to make your car go psst.
Control unit, remote, compressor, fittings, wiring, fuses, hoses, tank and 4 bags/ struts.
For full air kits with coilovers we use MTS/BC/D2 shocks with our cnc milled airbag flanges and durable rubber airbags. But if you already have coilovers and they are fresh and usable then we can do the whole kit a bit cheaper and just order airbags to your coilover threading.

Choose between 4 different products in order to achieve your height goal.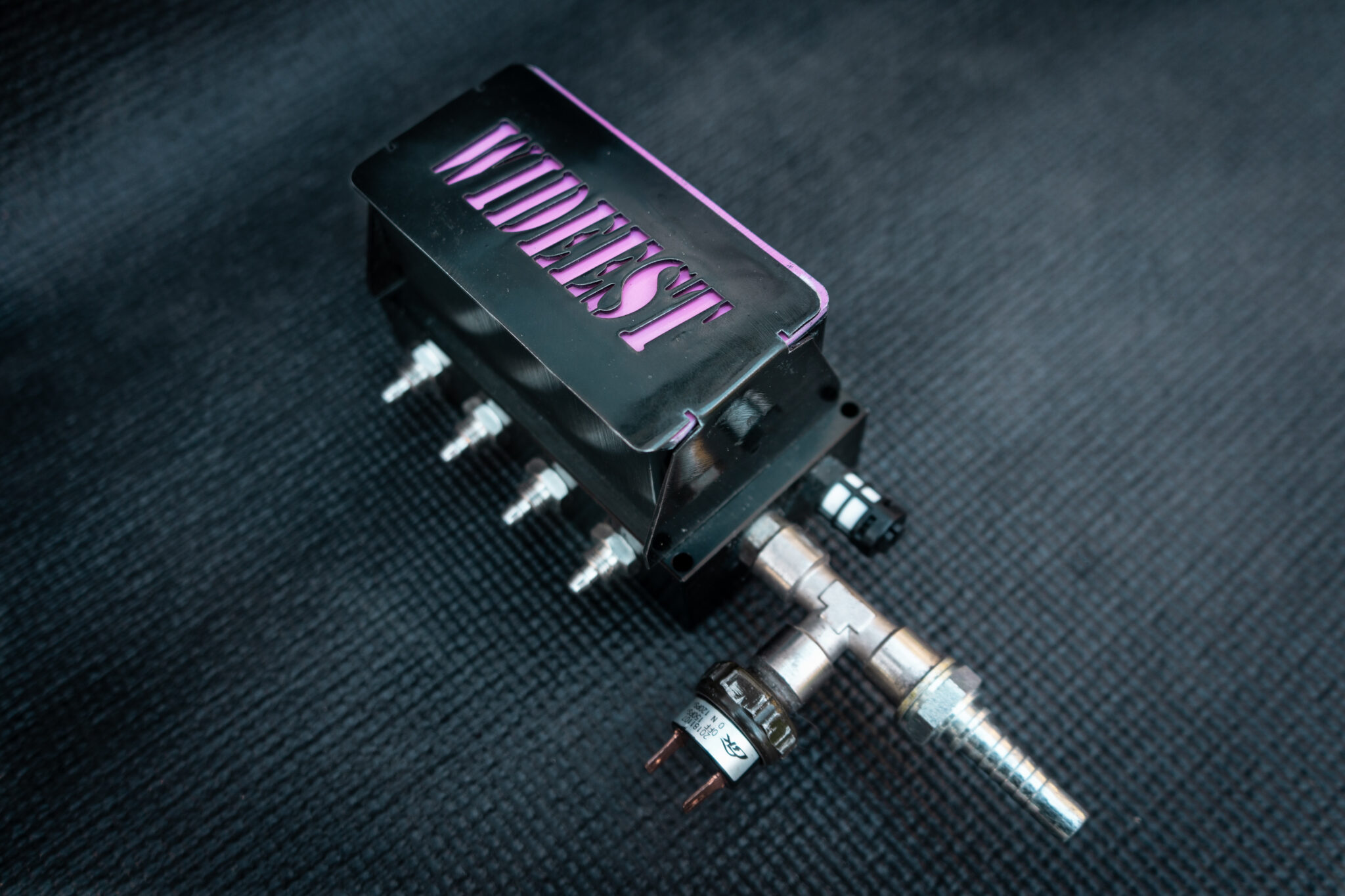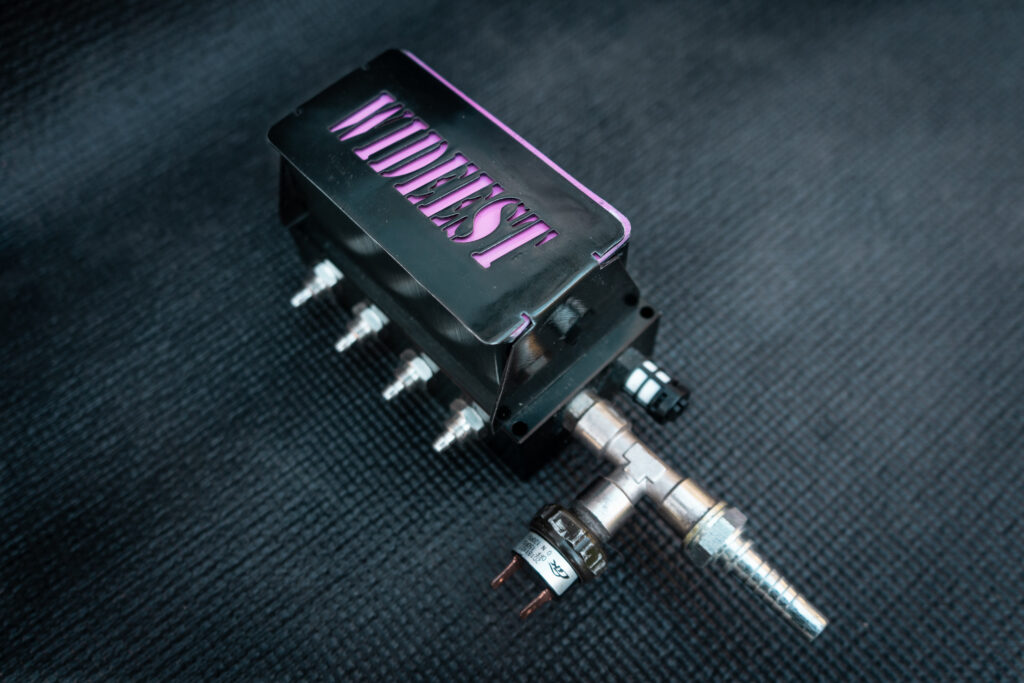 BP-1 Management with Bluetooth Module
Pricing starts from 900€.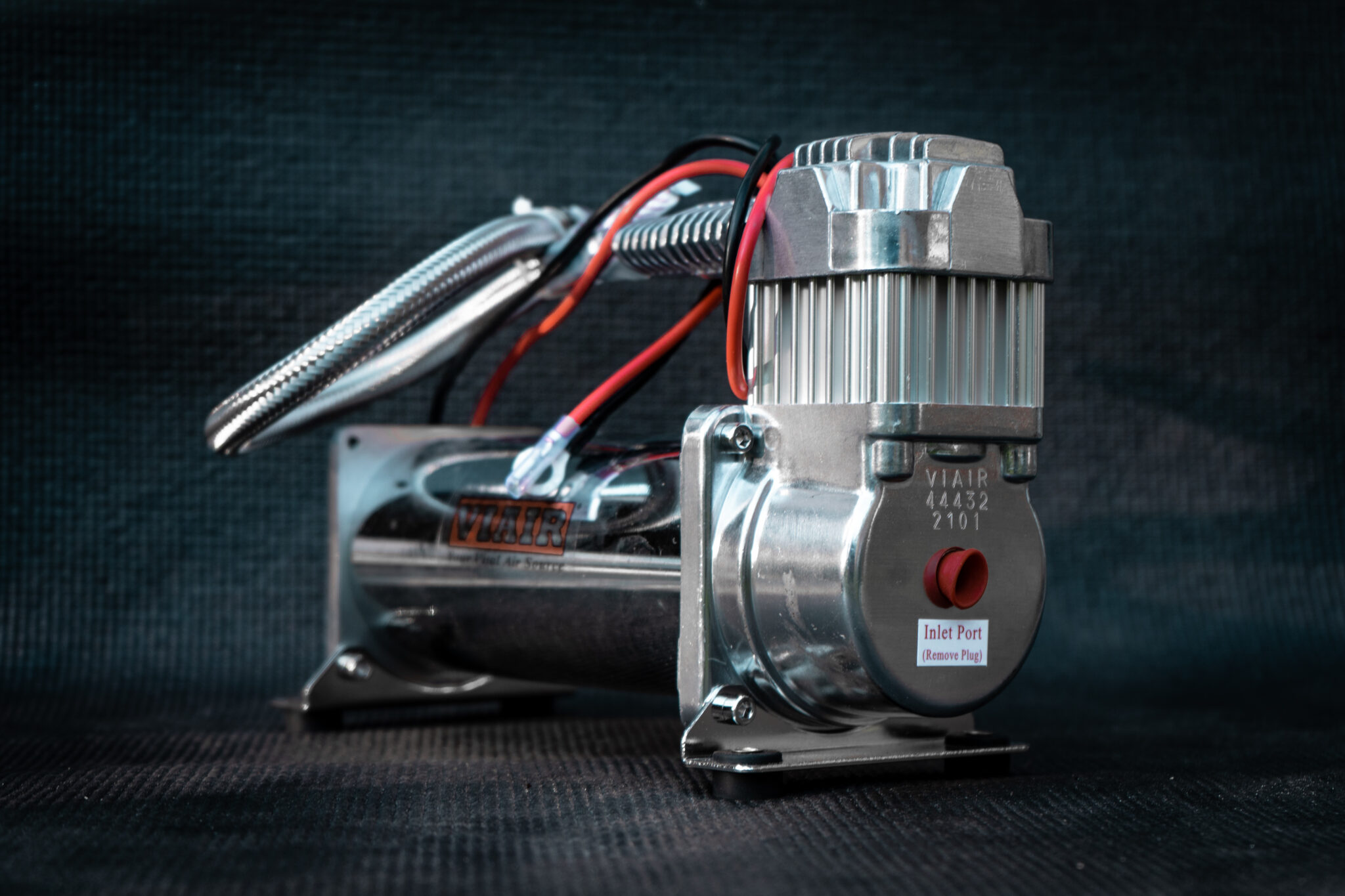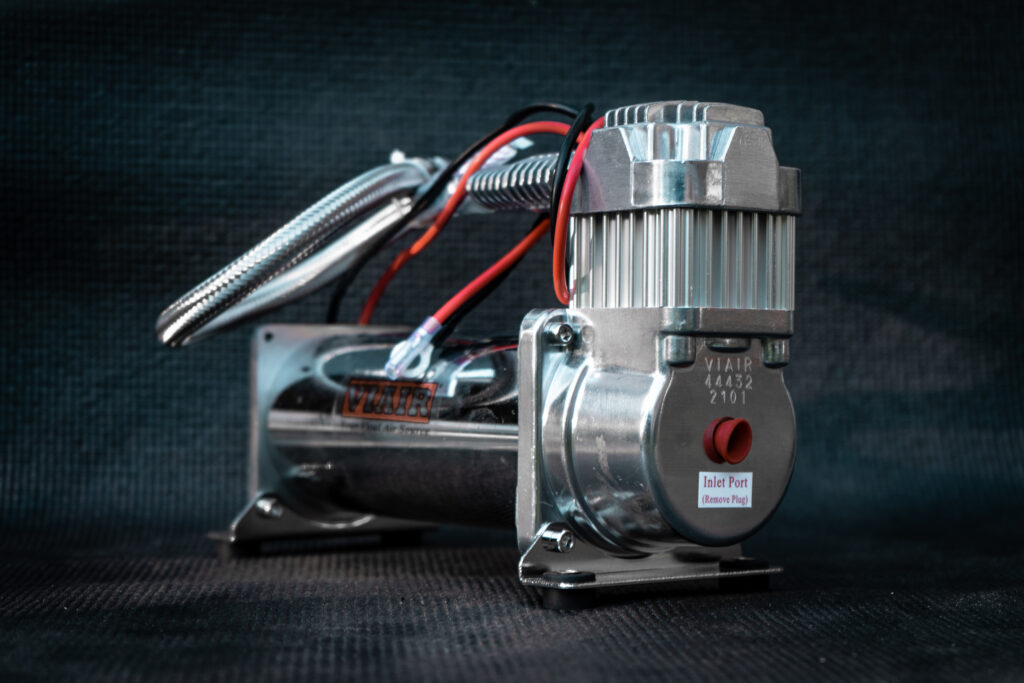 Management, tank, compressor & wiring
Pricing starts from 1250€.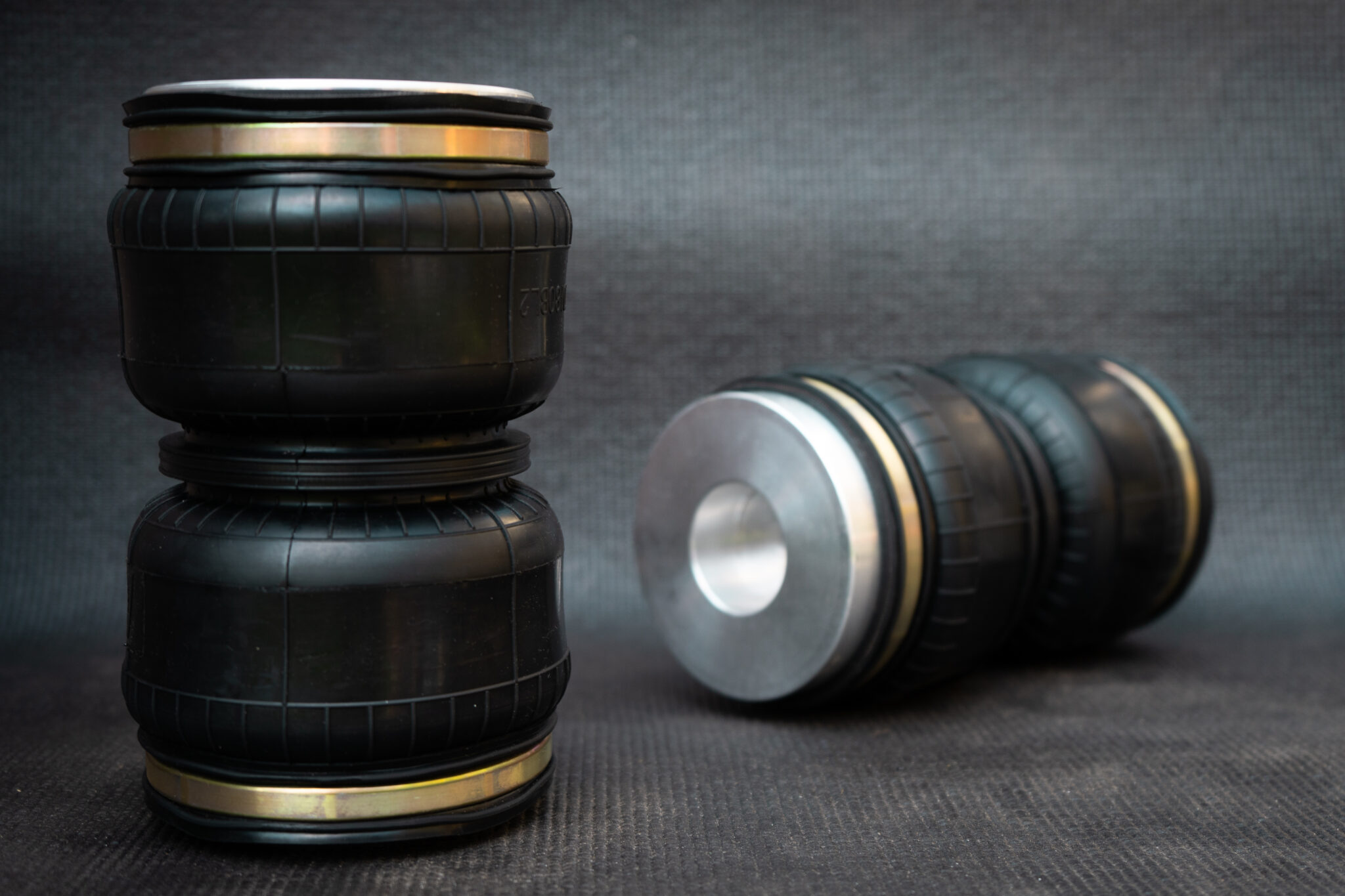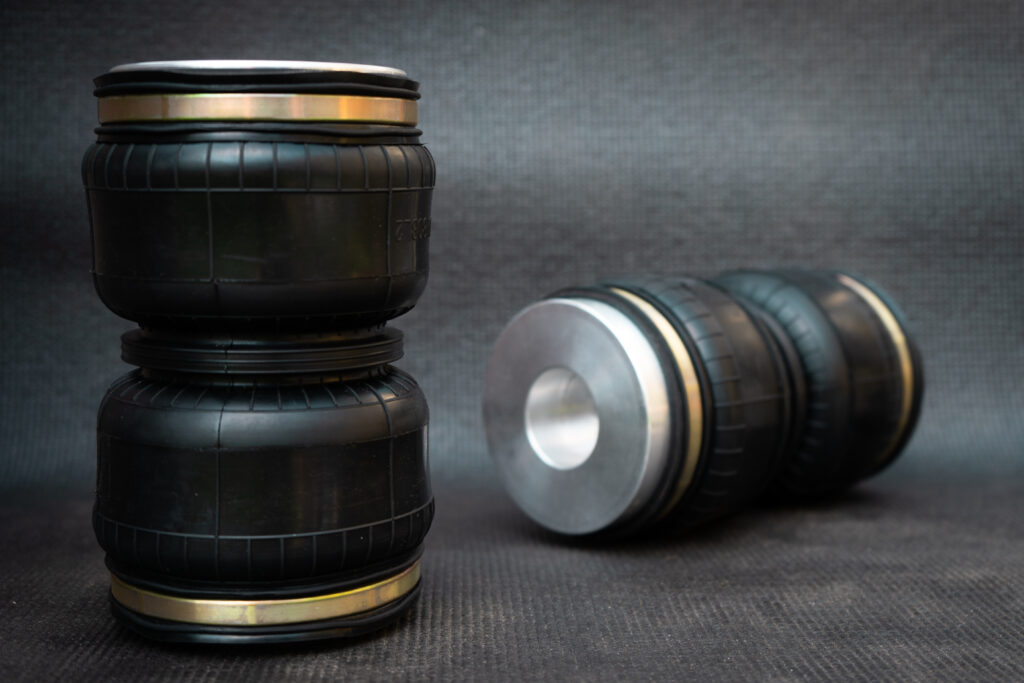 Full set without coilovers
Pricing starts from 1750€.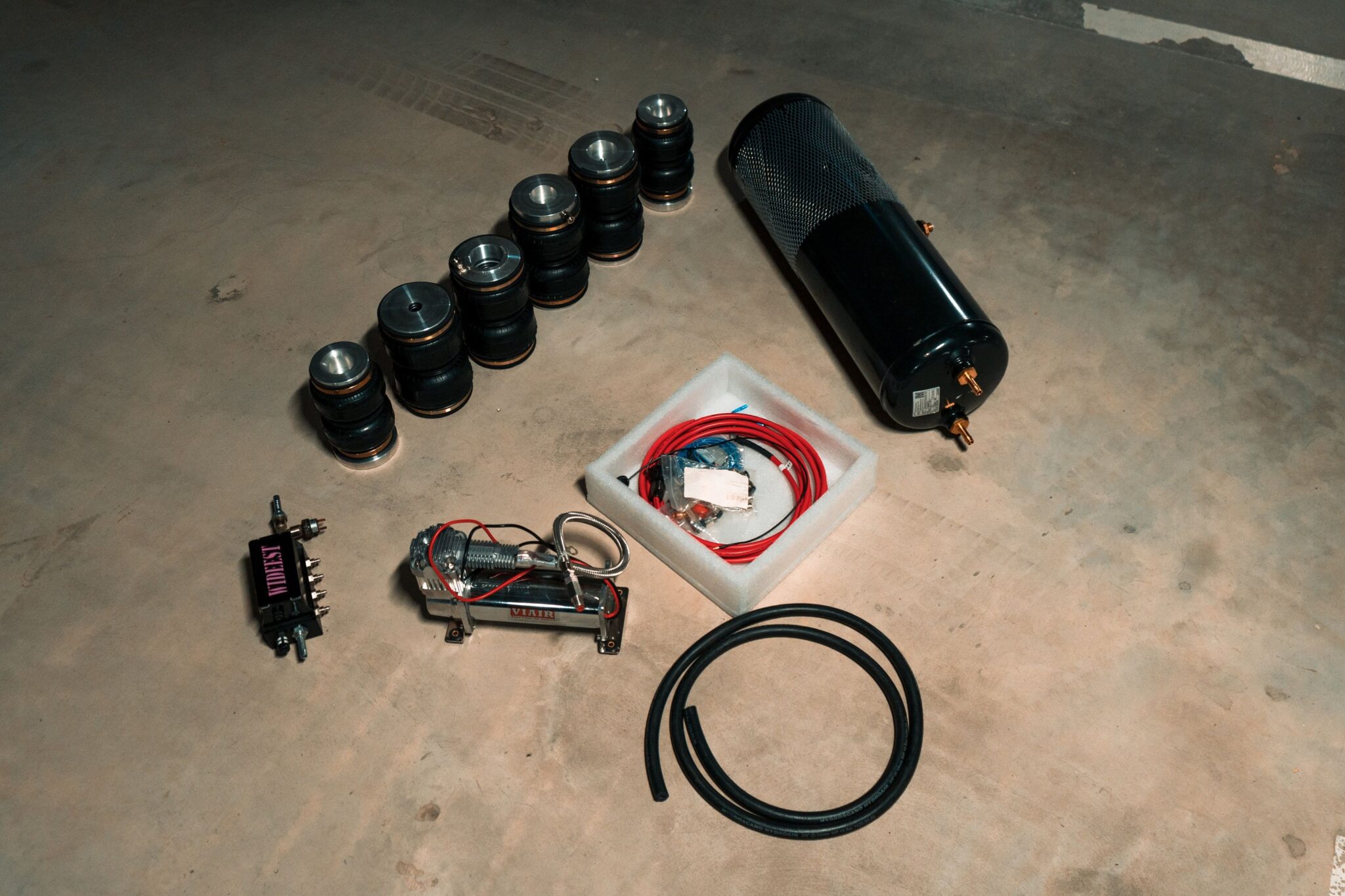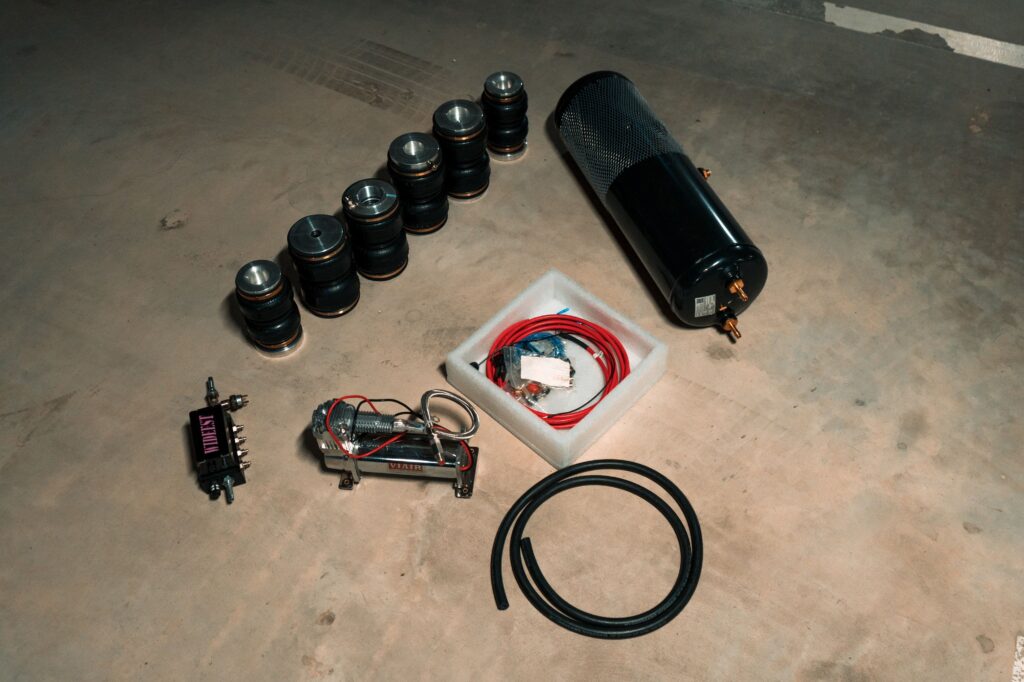 Full set with coilovers
Pricing starts from 2100€.
OUR KITS COME WITH AN APP.

If you are common user of air suspension, surely you've ran into the problem of wanting to lower your car without scraping the frame rails. Or better even – having a need to raise your car whilst travelling in the countryside or amidst a horde of speedbumps WideEst offers new solutions that you have been waiting for! The pressure is measured and adjusted with certain intervals to achieve maximum peace of mind. Ofcourse, as you turn on the ignition, the car rises to your desired and preprogrammed height.
Rise on start to any of the 5 presets. Smart drop down and manual mode. As you turn on the ignition, the car rises to your desired and preprogrammed height. Setting can be turned on and off at the menu. You can alter the height from one of the 5 presets and still play with it manually if you still want something different. Feel no limits.
Functions:
– iOS/Android compatible free mobile app.
– Easily navigatable and user friendly menu. 
– 5 presets that can be altered at any moment to your desired heights.
– Manual Mode.
– Tank pressure.
– Rise on start function which gets impulse from ignition. When you turn the key it raises the car
– Smart Drop down option.
– Display can be set to BAR/PSI.
– A total of 8 npt threaded ports.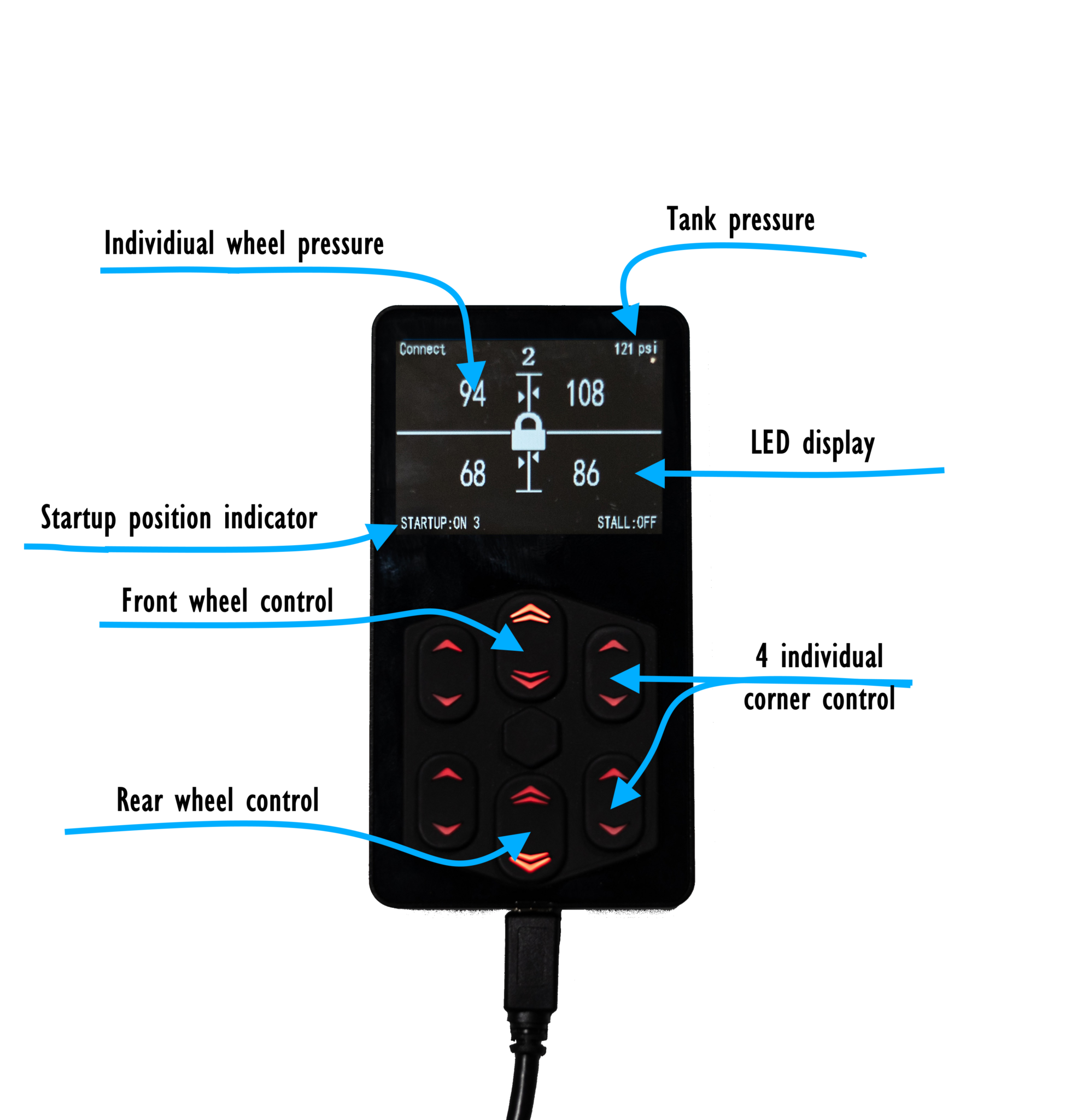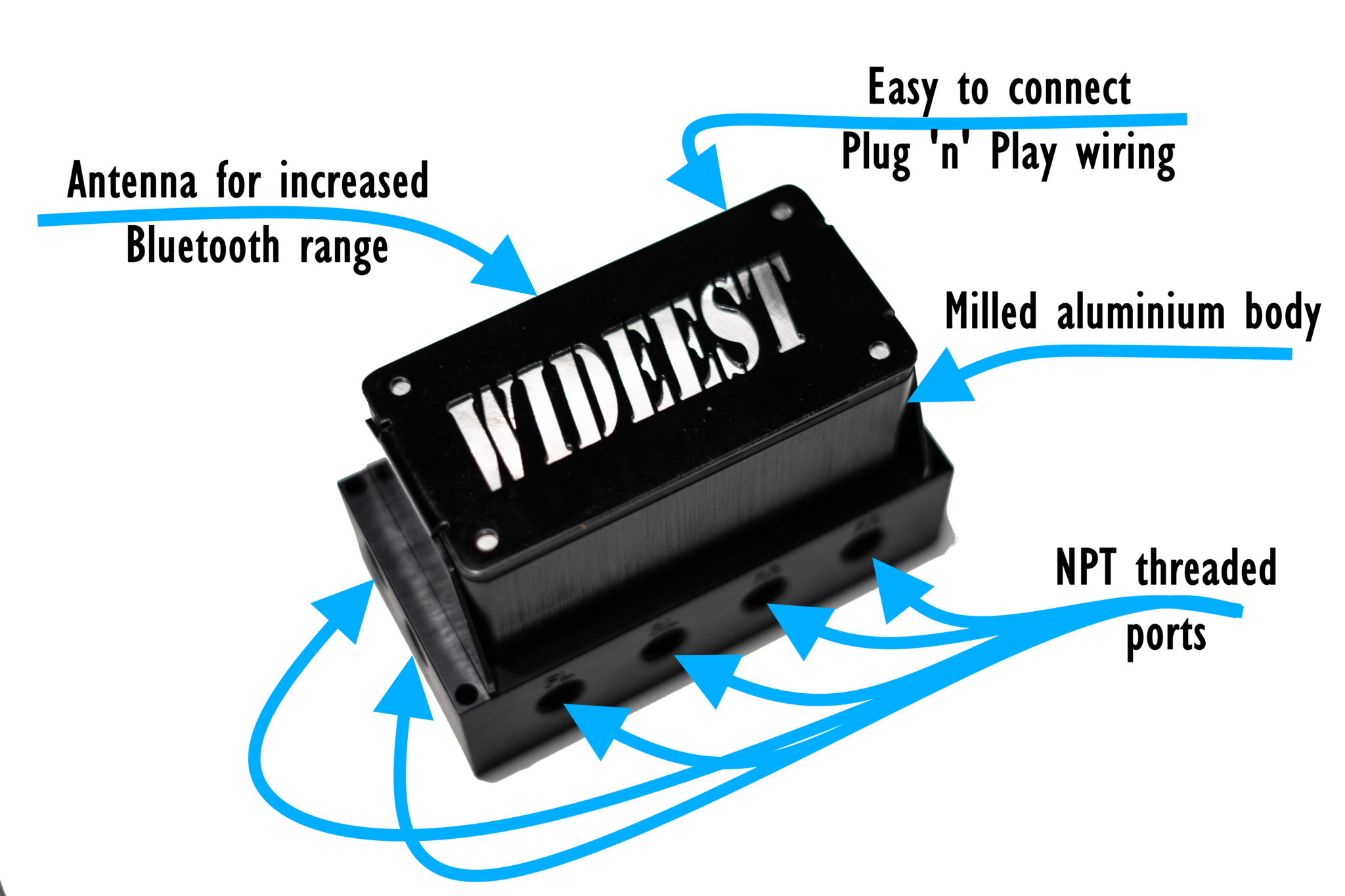 What are you waiting for?